Small business owners have a lot on their plates when managing their finances. From tracking payroll to handling invoicing and health insurance payments, having a good grasp of their money is critical for business owners to run their operations smoothly. So it's no wonder that one of the key decisions facing business owners is where to keep their money.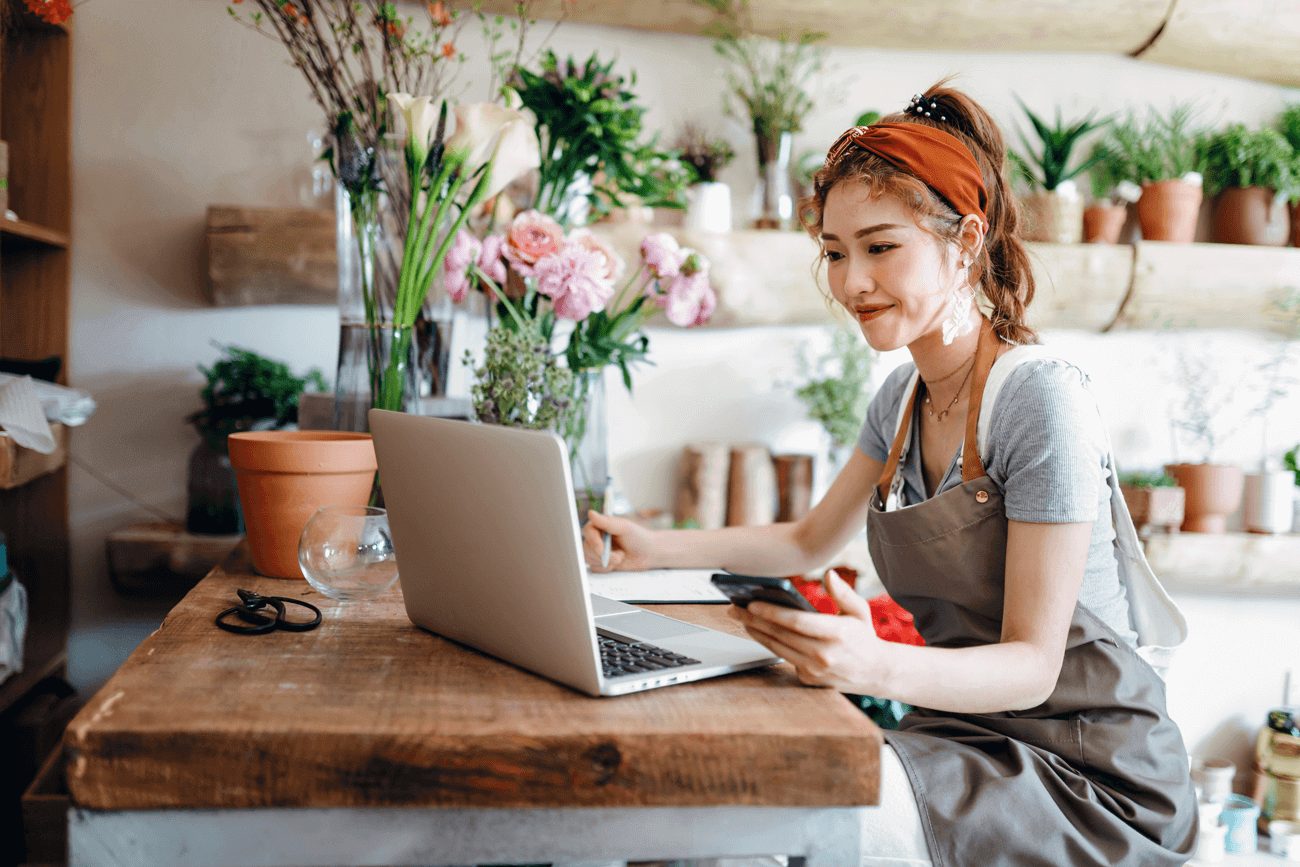 Some business owners may want to use their personal checking accounts, but this can become problematic as business credits and deductions pile up. Thus, having a separate checking account for your business is wise. And for those business owners who wish to grow their cash while it sits in their account, interest-bearing business checking accounts may be a great option.
The main benefits of an interest bearing business checking account.
One of the main benefits of an interest earning account is that it allows your business to earn a little extra money on its checking account balance. This way, your business capital grows as it accrues interest. Like other business checking accounts, it protects you from possible liability and allows your business to build credit.
Companies with employees can use a interest bearing business checking account to issue payroll checks and make ATM deposits and withdrawals. The account typically comes with business checks, a debit card, and a certain number of free transactions.
Many banks and credit unions also offer advanced online banking platforms where you can order checks and manage your account. Most accounts come with monthly service fees, but some banks and credit unions allow you to avoid them by maintaining a minimum balance in the account.
When searching for the right account for your business, look for an account with low monthly service fees and a high APY so your interest can begin accruing. Finding the right interest bearing business checking account for your needs will allow you to focus on the many other decisions it takes to successfully run a business.
*DISCLAIMER: this educational article is for informational purposes only. We highly recommended you consult your financial advisor for financial advice.
Grow Beyond MoneyWise
You've learned about what an interest bearing business checking account is. Keep growing by learning how to save money and the options available to you personally: