Senior leaders who care about those they serve.
From FinWise Bank's leadership team
We're passionate about serving our clients no matter what step of the financial journey they are on. We strive to support our customers and community and build authentic, long-lasting relationships. Our team is here for you.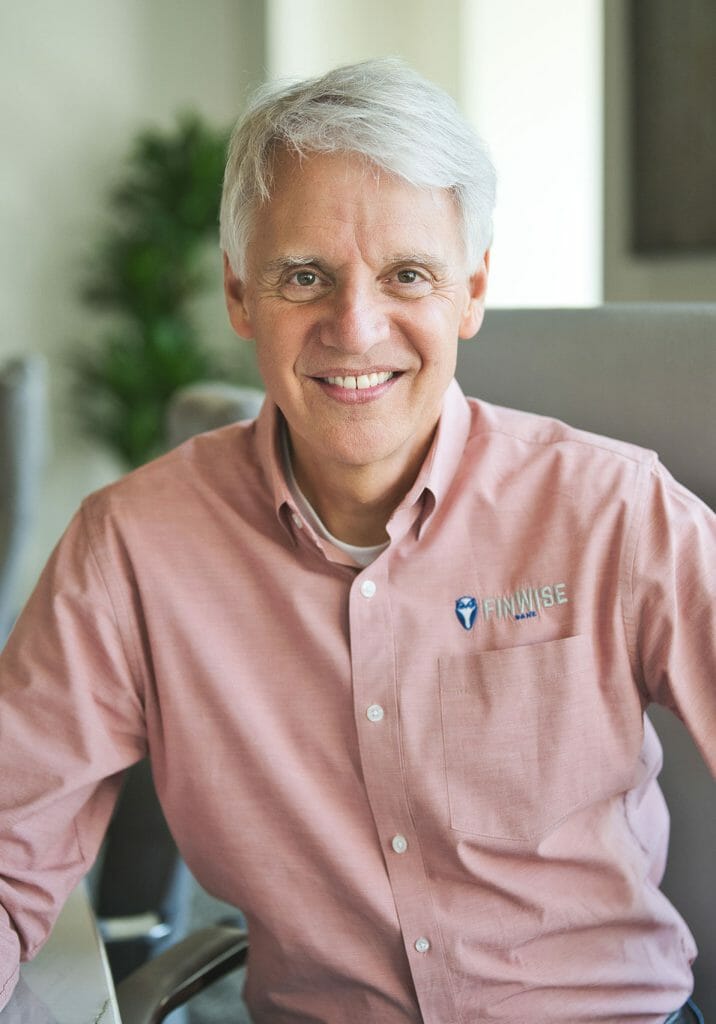 Kent Landvatter is the President and Chief Executive Officer at FinWise Bank. He leads a team of over 100 employees who dedicate themselves to serving the banks' mission of financial inclusion for all.
A veteran of the financial services industry with a career spanning over four decades, Kent joined FinWise Bank in 2010. Previously, he has presided over three industrial banks, two of which were de novos including World Financial Capital Bank (now Comenity Capital Bank) and Goldman Sachs Bank USA.
Kent's unique vision for FinWise was cultivated by his vast experience in banking and especially the non-profit space. Within the financial system, Kent worked directly with disenfranchised consumers and saw firsthand the challenges facing many Americans with limited access to credit and banking. Through the use and integration of technology, Kent saw the opportunity for banks to operate more efficiently, lower lending and origination costs, and better assess default risk.
Under his leadership, FinWise Bank has been ranked by S&P Global Market Intelligence in the top 100 best performing small banks annually since 2016 and was ranked as a top ten SBA lender in New York and New Jersey in 2020.
Kent earned his MBA from the University of Utah, where he graduated as a member of Beta Gamma Sigma, the scholastic honor society for collegiate business schools. He is active in his industry and community where he has served as the Board President of NeighborWorks Salt Lake (currently serving as a member of its Finance Committee), a board member of the Utah Bankers Association, the Chairman of the Utah Association of Financial Services, and as a board member of Junior Achievement of Utah and the University of Utah Business Alumni Association.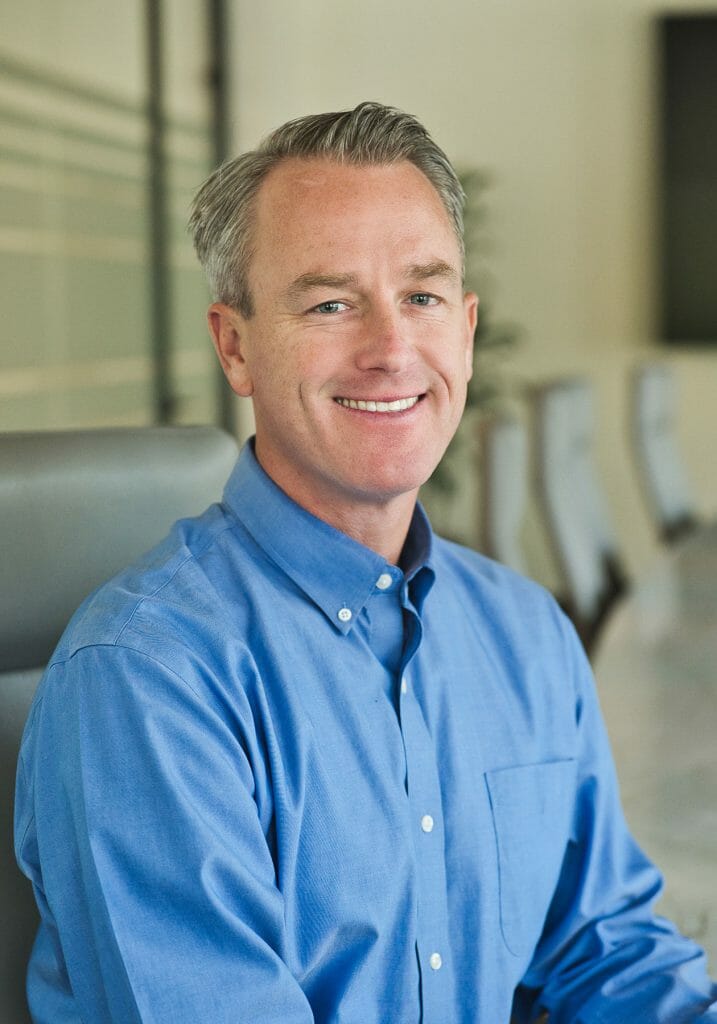 Mr. Noone joined the Bank in February 2018 and was named Executive Vice President and Chief Credit Officer in June 2018. He was named as President of the Bank in March of 2023. Mr. Noone has 20 years of financial services experience including commercial and investment banking as well as private equity. Prior to joining the Bank, Mr. Noone served as Executive Vice President of Prudent Lenders, an SBA service provider from 2012 to 2018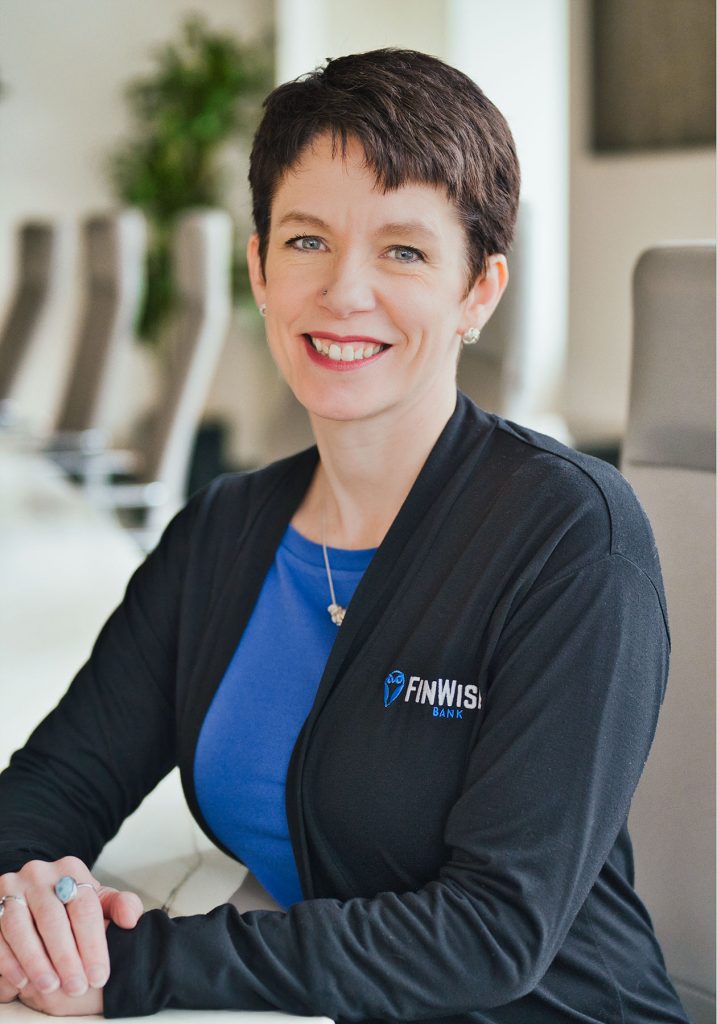 Dawn Cannon is Executive Vice President and Chief Operating Officer at FinWise Bank. In her role, Dawn works closely with the senior leadership team and the Bank's Board of Directors on FinWise's goals, strategy, daily operations and service performance. In addition, she oversees several facets of FinWise Bank's operations, including Technology, Customer Experience, Change Management, and Marketing.
Dawn joined FinWise in 2020 after almost two decades in the industry. Previously, she spent 16 years at EnerBank USA, where she was part of the team that helped the bank gets its banking charter. Under her supervision, the bank grew from $10 million to over $1.4 billion in total assets.
She holds an MBA in Finance (graduating summa cum laude), a bachelor's degree in Accounting (graduating summa cum laude), a Marketing certificate and several other executive education certifications. In her spare time, Dawn is the co-owner of The Creatrix LLC, a community space in South Salt Lake that offers yoga classes, drum circles, women's groups, and crafting classes to support the spiritual growth of community members. Her hobbies include reading, drumming, practicing yoga, painting, and hiking.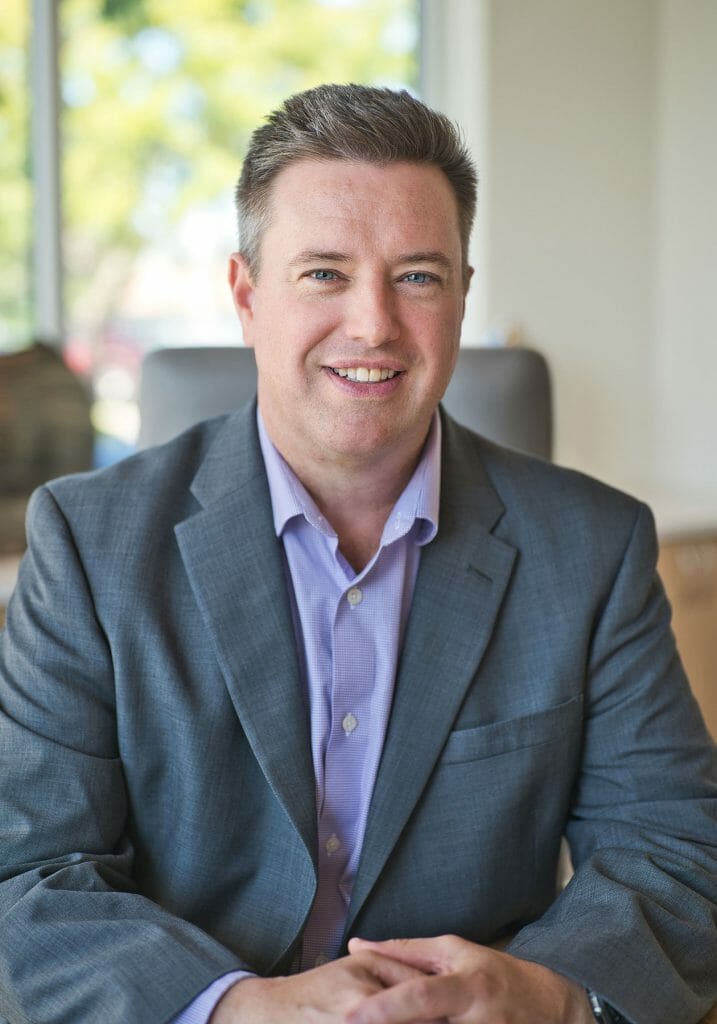 Javvis Jacobson is the Chief Financial Officer at FinWise Bank. He is responsible for forecasting the organization's financial standing based on financial and operational data and overseeing the Bank's treasury function and reporting. Additionally, Javvis advises the CEO and board on the strategic direction of the Bank.
Before joining FinWise Bank in 2015, Javvis, who is a CPA, began his career at Deloitte where he specialized in financial services. After six years, he left the firm to begin a career in the financial services industry. During the next 13 years, Mr. Jacobson served as the CFO of a $190 million credit union and an internal auditor in a large international organization. His experience and knowledge is fundamental to the Bank's continued growth and success.
In his spare time, Javvis enjoys spending time with his family, camping, hiking, riding motorcycles, and traveling.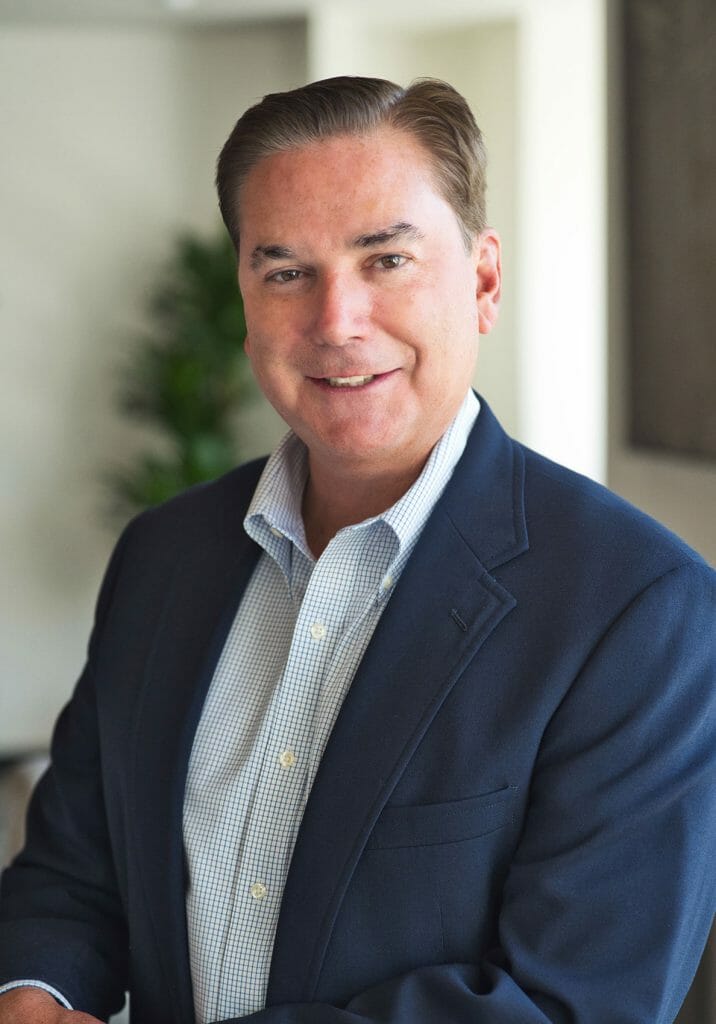 Michael O'Brien serves as the Bank's Chief Compliance and Risk Officer and Corporate Counsel. He is responsible for guiding the Bank on following all regulatory matters, and the team Michael oversees works to ensure that the Bank's products and services comply with all applicable laws and that all of the bank's customers are treated fairly. Michael joined FinWise in September 2021, primarily drawn in by the Bank's culture of financial inclusion for all.
Prior to joining FinWise Bank, Michael was the founder of his own boutique law firm, O'Brien Corporate and Finance Law. Additionally, he has over 20 years of legal, compliance, and risk management experience in financial services, including as Chief Compliance Officer at EnerBank USA and as Chief Compliance Officer and Corporate Counsel at Snap Finance.
Michael earned a Master's degree from the University of Utah and his J.D. from Boston College Law School. He is an avid traveler and enjoys spending time outdoors.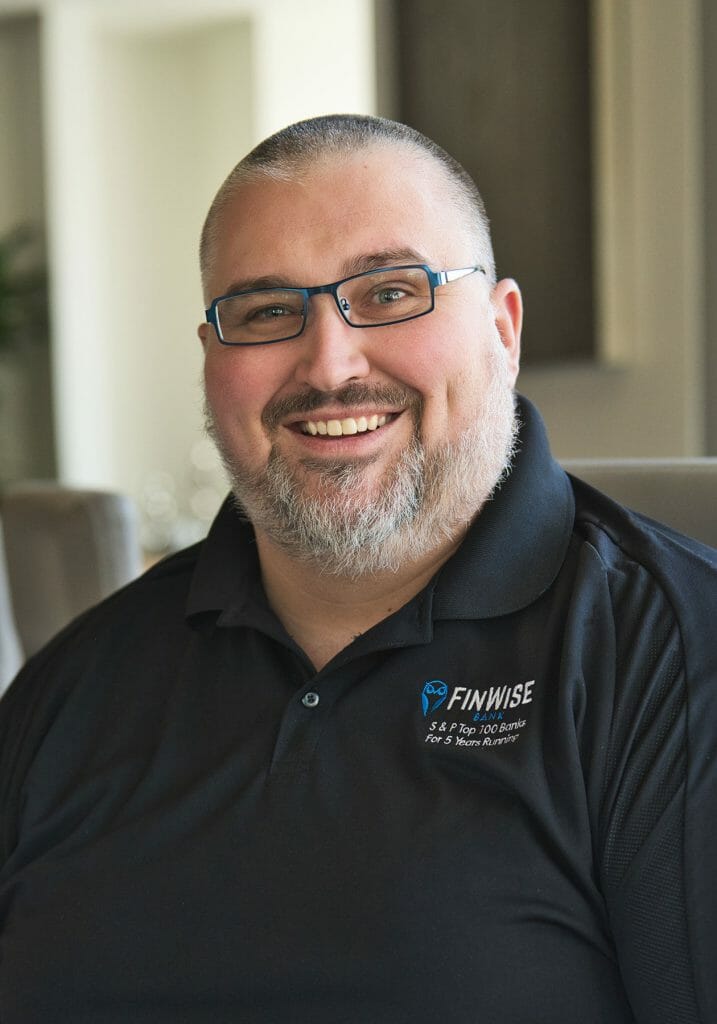 Richard Thiessens is a Senior Vice President and Chief Technology Officer at FinWise. As the Bank's CTO, Richard identifies, creates, and utilizes various forms of technology to deliver on the Bank's strategic plans. He oversees facets of the Bank's operations relevant to information security, cyber security, and data services.
After a career spanning more than two decades in information technology, Richard joined FinWise Bank in 2019. Previously, he had founded his own IT services and consulting company that was ultimately acquired. He had also led the infrastructure, data and cyber security teams at EnerBank USA through rapid growth and significant change.
Richard is an avid car racer and wine maker.
Work With Us
Careers at FinWise are life-changing.
Pioneering banking solutions for fintech brands is fast, dynamic work — and it's instrumental to much of the innovation happening in our economy today. While it's an exciting space to be in, we know a career is about more than your industry or achievements. It's also about growth, appreciation, and connection, which we support through our many benefits and perks.
See Openings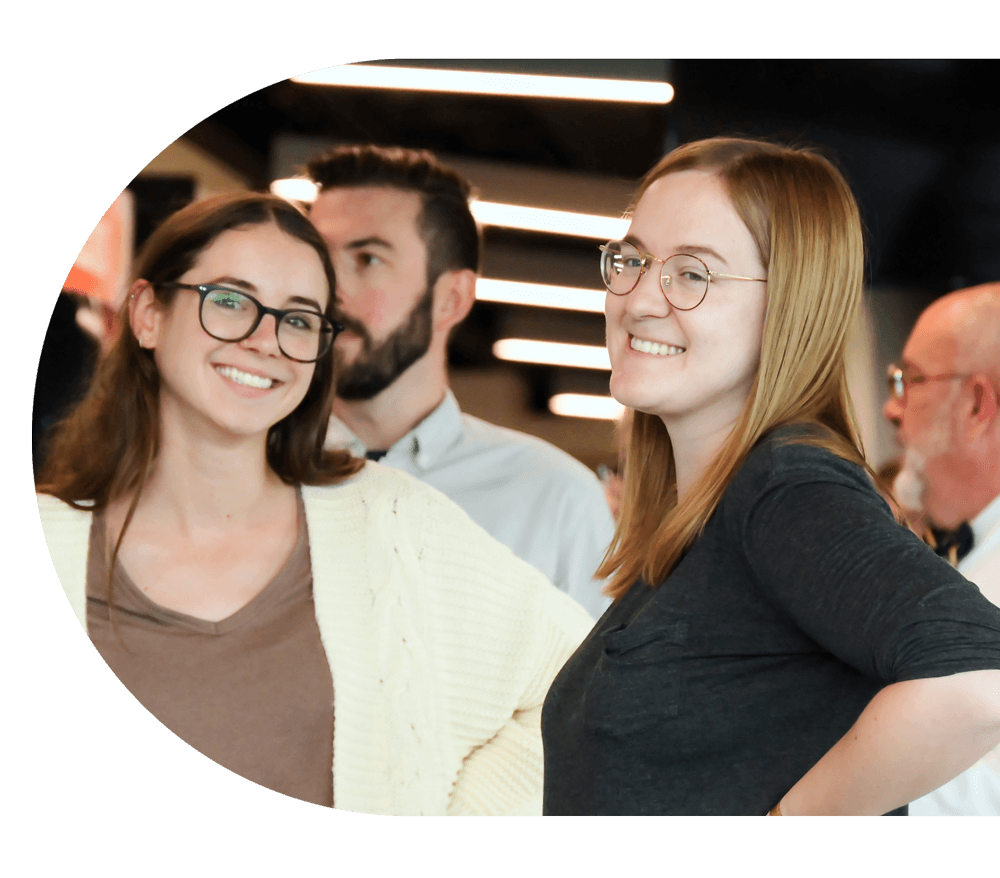 FinWise moves you forward.
We adapt in ways traditional banks won't. Learn how our forward-thinking philosophy benefits you.
Read Our Story
Secure and Insured
Your trusted financial partner.
Our commitment to your financial well-being means we never sacrifice credibility for progress.