Financial aid can significantly help students who want to continue their education after high school. As with any loan, however, specific steps are needed during the application process. Additionally, it's important to research the risks of borrowing money and how it can impact you down the road.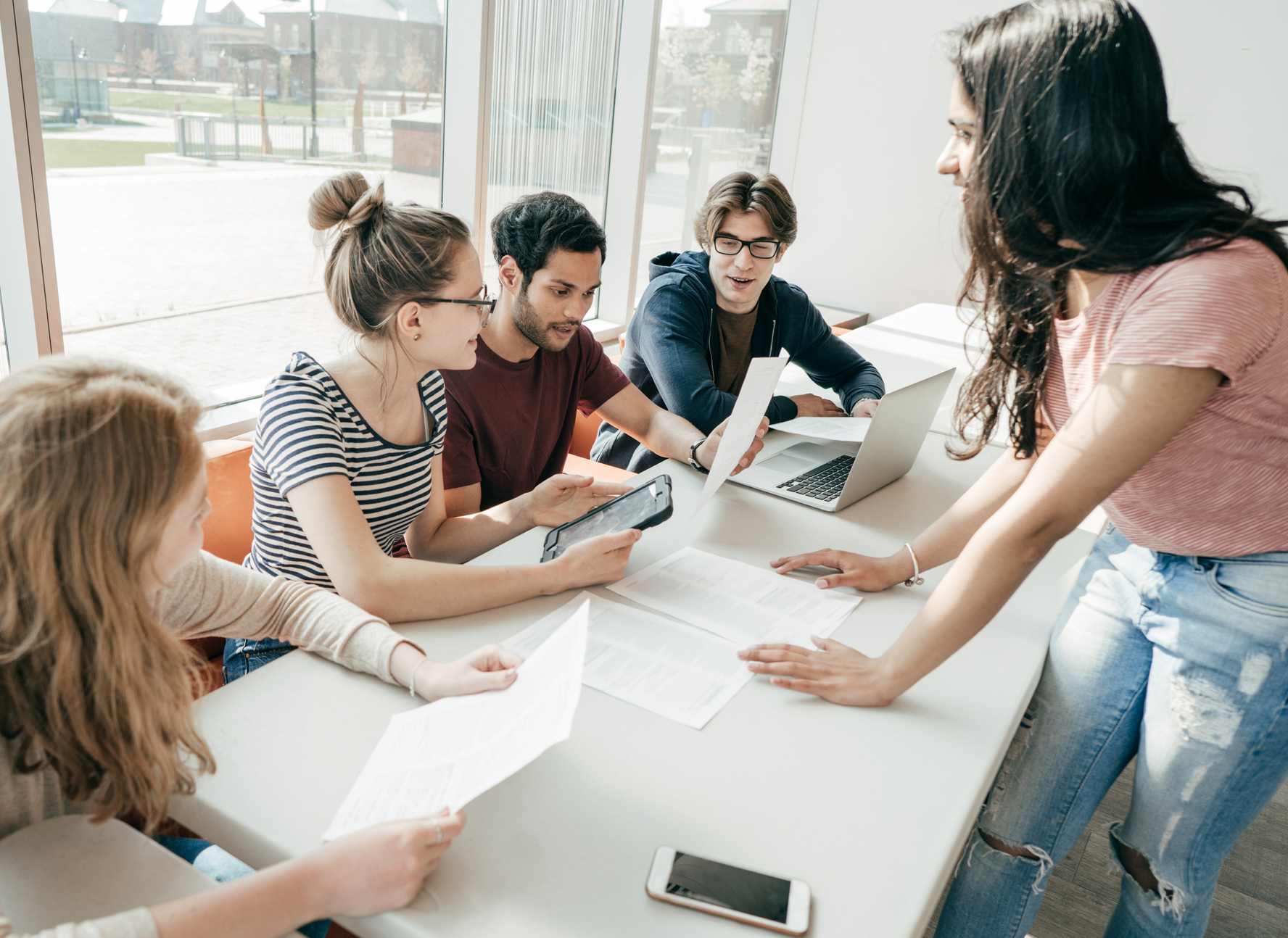 The first step in receiving financial aid is understanding exactly how much money you will need. You can use financial aid to pay for tuition, room and board, books, supplies, transportation, and other expenses that may come up when you go off to college. Remember, when you apply for student loans it must be repaid, in most cases with interest, so it's best only to borrow the minimum amount you'll need.
How to apply for federal student loans.
If applying for federal loans, the next step is filling out a FAFSA form. FAFSA stands for Free Application for Federal Student Aid, and you can fill out the application after October 1 of the year before you enter college. The government will review your application to determine your eligibility for federal aid (not everyone who applies will qualify). If you have any questions regarding federal student loans, the Federal Student Aid website is a great resource.
During this time, you can also apply for grants and scholarships. These are financial aid packages that do not need to be repaid. Some are given based on financial need, while others are merit-based. There are many online tools that you can use to find grants and scholarships that you may be eligible for.
Compare private student loans.
You can apply for private loans if you still need further financial aid. You can apply for these from private institutions like banks and credit unions or from the school itself. It's important to compare your options to ensure that the loan terms are favorable. In most cases, you will need a parent or guardian to be your co-signer, which means their name will also be on the loan, and they will share the responsibility of the loan being repaid.
If your application is approved, you will receive notice from the crediting institution. Private loans are sometimes distributed all at once, while other times you will receive a portion of the funds each semester.
*DISCLAIMER: this educational article is for informational purposes only. We highly recommended you consult your financial advisor for financial advice.